I graduated from the University of Mannheim with a diploma in psychology and in business administration. The time I spent at the strategy consulting firm Bain & Company has been very valuable for my understanding what makes corporate organizations successful. Afterwards I took over different CFO and HR responsibilities, mainly for German subsidiaries of international companies.
As executive coach and business consultant I combine lessons learnt from my manager experience with insights from social psychology.
Graduations and competencies
Dipl.-Kaufmann, Dipl.-Psychologist
more than 25 years of international management experience
(manufacturing, trading, service industry, healthcare, consulting)
Chief Finan­cial Offi­cer and Human Resource Manager
Systemic Coach (certified according to DCV e.V.), Organizational Psychologist
English: fluent
Memberships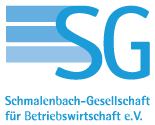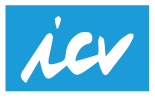 Partner


Non-binding coaching request
Do you have questions about my method or you want to know if we can communicate with each other and I understand your problem?
I am glad that you are interested in my coaching. You may contact me on my phone: 0221 29861442.
your sincerely,
Hans-Georg Lauer

Coaching in Cologne:
Hans-Georg Lauer
Tel.: 0221 29861442
Christophstraße 31
50670 Cologne
Coaching in Bonn:
Hans-Georg Lauer
Tel.: 0172 6478000
Rüngsdorfer Straße 1a
53173 Bonn